What's up at the KiteShop ...
Like the KiteShop on Facebook and get updates about kite days and markets. I'll post notices when the KiteShop is open at weekends. And its a great place for you to post photos of kites, or let other people know when you're having a kite day.
---
Wishing you fair skies and gentle winds for a kite filled summer
- Julie, the Kite Lady
---
The Summertimes New Brighton Kite Day was held on Saturday 24th January 2015 from 3 to 6 pm. Thousands of people flew thousands of kites along the beach south of the Pier, making this New Zealand's biggest kite festival.
---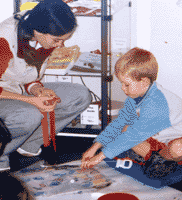 TV2 KidsFest in July brought 254 kids along to the KiteShop to make their kites.
click here for our photo page
---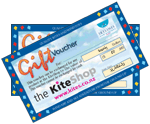 Gift Vouchers can be ordered using the order form. Available in $20, $30, $50, $75 or $100 denominations, these are printed on coloured card and can have the recipient's name on them.
---
If you want any more information, please contact me.